When you choose Blueprint Media Studios LLC for your business design and marketing needs you are guaranteed to get a team of dedicated, talented, expert designers that are committed to helping your business succeed. That's our promise to you.
MailChimp Experts
We're proud to serve as MailChimp Experts in all things MailChimp. Whether you are looking for a custom template design to spice up your email marketing or help integrating MailChimp into your web site, blog, or social media profiles we can help.
We offer a variety of MailChimp packages and solutions to meet your company's needs.
We've worked with hundreds of MailChimp clients in industries ranging from health and wellness to retail stores and wealth management. We have the tools and know how to assist your company in getting the most out of MailChimp, and your email marketing efforts.
We also work frequently with other design companies who need assistance in turning their designs into MailChimp compatible templates for their clients. In fact, we offer a package tailored to this need, the Orangutag – what we refer to as a tag team effort.
Our Background
Blueprint Media Studios LLC is a creative design agency located in scenic Pueblo West, Colorado. Blueprint Media Studios LLC was founded by partners and multi disciplined artists Adam and Tanya Steinberg with the goal of delivering big business solutions to small to medium sized businesses with a focus on eco-friendly and environmentally sustainable business practices. At Blueprint Media Studios LLC we pride ourselves on delivering innovative and professional marketing solutions to our clients – big or small.
When you choose Blueprint Media Studios LLC for your business design and marketing needs you are guaranteed to get a team of dedicated, talented, expert designers that are committed to helping your business succeed. That's our promise to you.
Although we are a Colorado based creative design agency we serve a broad range of clients throughout the United States, Canada, Europe, Australia, and in a variety of industries from medical to architecture and movie production. As small business owners ourselves we understand the importance of professionally designed marketing materials and we continually strive to offer our clients the best design and hosting services at the best prices.
First impressions are everything in the business world, let Blueprint Media Studios LLC help you make a great first impression. From full service web site design and search engine optimization to powerful, custom MailChimp templates we deliver big business solutions every day.
We hope you will consider Blueprint Media Studios LLC for all your email marketing and design needs.
Our Mission
To assist our clients in portraying their products or services in a professional manner across multiple media platforms with an indepth focus on email marketing.
Our Clients
On our client page you'll find a small sampling of the eclectic array of clients we've worked with sorted by brand.
Our portfolio demonstrates an unique ability to apply our knowledge and design expertise across a wide spectrum of industries and specialties.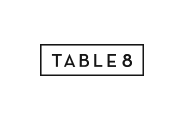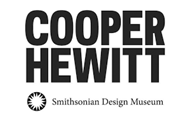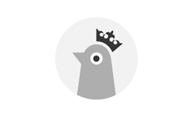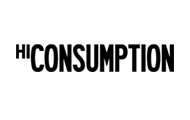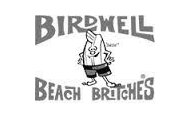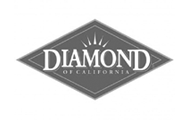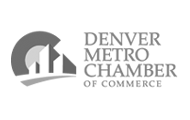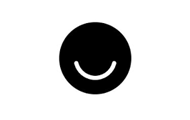 Adam Steinberg, Architectural Coordinator
With over fifteen years experience working in the printing and graphic design industry Adam leads our production team coordinating timelines, bench marks, and other geeky stuff like that. He works diligently with our clients helping them to understand the creative process to achieve the best results possible.A photography and music lover Adam brings a classic, no nonsense design style to our team. He's known for his attention to detail and people skills. In his free time Adam can be found making sweet music, playing his many guitars.
Tanya Steinberg, Creative Media Architect
Tanya is the glue that holds our organization together. She's not only the one responsible for managing day to day operations around these here parts but she's also the one pushing the team forward to meet deadlines and reach goals.
A free thinker and kindred spirit Tanya brings a fresh, modern design aesthetic to our team. She prides herself on producing functional, eye catching, and standards compliant web sites. An earth lover, when not in the office you can find her tending to her ever growing Rocky Mountain urban homestead.
Brandy Carrato, Social Media Artisan
With a strong background in social media Brandy brings a fresh, young prospective to our social media brand. Witty and clever she brings a sense of fun and whimsical humor to our social media marketing.She's often the first face of our brand and serves as a steward of all things social media related including exclusive discounts and goodies. (But shhh, you didn't hear that from us.)
When not busy with her social media duties she loves spending time with her fiancée and her new baby boy who she welcomed earlier this year.
Meghan Cahill, Business Management and Marketing Consultant
Meghan works with our team on special projects as a consultant. With a degree in business management and marketing she brings a wealth of knowledge to the drafting table allowing us to provide our clients with the best possible solutions to meet their company's needs.
When not consulting on one project or another she can be found planning for her upcoming wedding and caring for her beautiful baby girl.
Our Commitment to the Environment
We're making responsible choices and striving to set the bar as an earth-friendly company because every little bit counts.
Blueprint Media Studios LLC greatly cares about the planet and strives to minimize the impact of the company's activities on the environment as a whole.